Why should your e-commerce business use outsourcing?
E-commerce
Nov 19 2018
otivr
E-commerce business sales are at an all-time high and are only predicted to keep rising. As this demand for online resources keeps growing, your business needs to grow with it as well. You may be starting to realize that doing everything all on your own could be a little too much to take on. Many areas of businesses need a specific manager that specializes in a certain area but if you continue to hire new in-house employees you will quickly begin to run out of time and money. Outsourcing is a great option that helps you apply the innovative services available in the marketplace to your business. These services are typically provided by highly specialized IT experts that work with you to provide you with quality e-commerce services.
That old question of cost
One of the biggest reasons people outsource any service is to save money. In the IT and business segments, cost factors into 87% of the outsourcing decisions. Outsourcing often saves money due to lower labor costs, cheaper infrastructure, or a favorable tax system in the outsourced location. With outsourcing, you can have top IT professionals create the IT services you need for your e-commerce business without payroll or management obligations.
Time management
Running a business takes a lot of time and effort, so growing a business while keeping up with day to day tasks can be a difficult process. If a business is looking to grow in terms of e-commerce they must find quality IT developers to peruse their projects for them. To develop an in-house team a manager musk seek out quality developers, hire them, manage them, put them on a payroll, etc. This takes up valuable time that could be more prominently used to focus on pursuing daily responsibilities and tasks that move towards growing your business. With outsourcing, you can fulfill your e-commerce needs without the large time commitment that's linked to an in-house team.
Marketing penetration
Outsourcing to a professional IT development company can help expand your business growth by utilizing e-commerce, leading to new market exposure. E-commerce can reach out to anyone around the globe, but it is a very large job to get there with limited resources. Your hired developer will be able to carry this process out for you so you can reach new markets and gain sales without using up all your individual time and resources.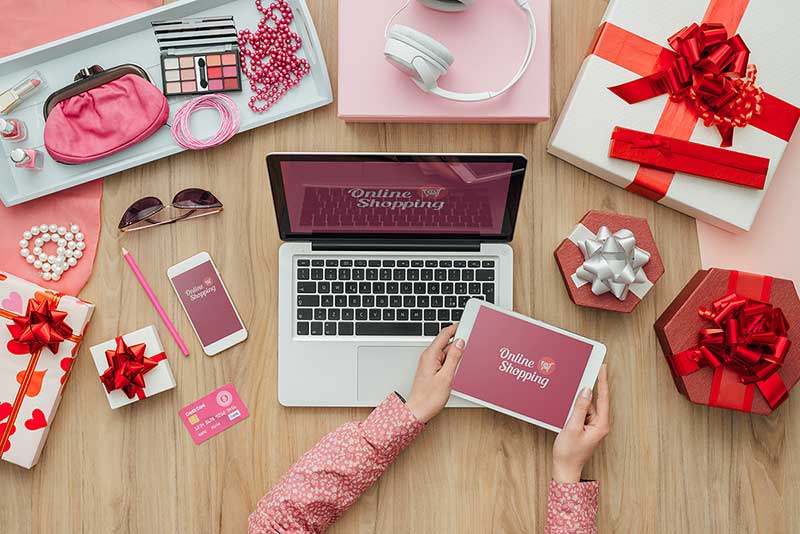 Technological benefits
E-commerce outsourcing companies provide multiple different services such as web and app design, software development, and other IT solutions. These companies are up to date with all the latest software and technologies that can be applied towards achieving your businesses' e-commerce goals. This gives smaller companies access to the technologies that larger businesses are using while also eliminating the stress of updating aging in-house systems or acquiring equipment that may never be used again.
Security
One major concern people typically have with e-commerce is the security factor. Websites need to be secure for customers buying online and entering their personal information. Global e-commerce businesses are inclined to have different payment options in which a wide range of currencies and cards are accepted. With this wide range of options, you become subject to an increase in security threats. Expert outsourcing companies can implement a secure payment system to increase the security of all forms of online transactions.
Closing argument
Outsourcing allows you to focus on your core business and compete with the best global companies. You save on costs while getting access to quality services and technologies. 60% of the total outsourcing market is made up of IT workers which shows you towards its massive demand and popularity. Running an e-commerce business can become a lot easier when you choose to outsource. It reduces the need for resources and saves you time to put forth managing daily core business.